Who We Are
We are a fourth generation family business operating five distinct businesses:
1. Meat and seafood distributor to hotels, restaurants and other institutions in the greater Reno/Tahoe area, as well as nationally Learn More
2. Private label manufacturer of portion control meat & seafood Learn More
3. Specialty and exotic meat manufacturer and nationwide distributor Learn More
4. Ranchers, specializing in bison, on our 55,000 acre bison ranch in Gillette, Wyoming. Learn More
5. Manufacturers and purveyors of finely handcrafted, specialty sausages and deli meats. Visit www.flocchinisausage.com
---
History
The Beginning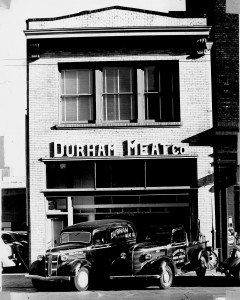 It began in 1934 when our great grandfather, Armando Flocchini Sr. purchased Durham Meat Company (founded in 1890), where he was working as a calf skinner, and later brought his sons into the business.
---
Establishing a Name in Specialty Meat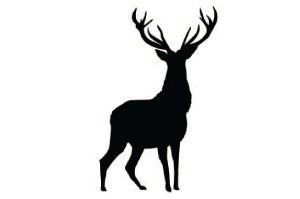 Sierra Meat Company was one of the first companies to begin importing farm raised venison from New Zealand. This quickly grew into a Specialty & Exotic Division of the company, which dominates the specialty game meat industry nationwide.  Visit our Durham Ranch brand website for our luxury meat offerings!
---
Shifting Inland and Adding Fish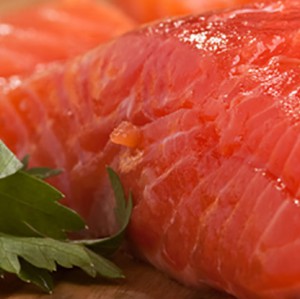 The move to Reno, Nevada allowed for the custom construction of our state of the art facilities with room to grow. Adding seafood quickly became a passion while both our local and national distribution continued to expand quickly.
---
2015 and Beyond
Now in its fourth generation leadership, Sierra Meat & Seafood is focused on growth. We have expanded our reach into the Wagyu cattle industry and have brought a 3rd generation sausage making family business into the fold.
---
Our Family
Chris Flocchini, Vice Chairman, Armand Agra
Leadership is a natural direction for Chris. He takes the business and the relationships very seriously. Honesty and Integrity are an important part of his DNA.
Bernadette Flocchini, Sierra Meat Executive Vice President & Director of Specialty and Exotic Proteins
Focusing on growing the Specialty and Exotic Meat Division with her father has become a lifelong passion. With experience in every aspect of the industry, Bernadette is a driving force behind the company's growth and success.
John Flocchini, Durham Bison Ranch Manager
Having grown up on the ranch, John's passion is in perfecting the bison experience, from sustainable and holistic ranching practices to perfecting the optimum taste when served in four-star restaurants.
Armando (Bud) Flocchini Jr. has been in the family business for six decades or so
He is currently passing the leadership baton to his very capable sons, Chris and Steve. Bud's life has been fully immersed in the meat industry, including serving on the board of directors as president and chairman for Pacific Meat Jobbers Association, Western States Meat Packers Association, National Bison Association and currently as the Chairman of the Board of our parent company, Armand Agra.
Rich Flocchini, a lifetime in the meat business
Also phasing out of a leadership role, Rich is turning the keys to the store over to his talented and experienced children, Bernadette, Rick & Patrick. His pioneering work in the Specialty and Exotic Meat industry is a legacy to be proud of, one that has shown exponential growth during his tenure and continues to push the company into new directions.
Stephen J. Flocchini, Durham Ranch Brand Manager
The trained chef of the family, Steve applies his culinary expertise as the Durham Ranch Brand Manager. His eye for excellence is key to drive the Durham Ranch Brand of Specialty Meats into the future.
Patrick Flocchini, Sierra Meat Transportation & Warehouse Manager
Business happens when goods exchange hands. Patrick's keen organizational and logistics focus keeps our shelves stocked, trucks moving and the best protein in the business headed straight to you.
Rick Flocchini, Sierra Meat Production and Manufacturing Manager (Retired)
Growing up in the business, Rick quickly became skilled in production. A butcher by trade, and a manager by experience, Rick ran a spotless & skilled production department where the meat of our business was and still is born (pun intended!).
Stephen Junichi Flocchini, Sierra Meat Sales Services
Making his mark and stretching his wings, Stephen is a fourth generation family member. He's been in the business for 16 years and has developed a wealth of knowledge for the meat and seafood industry. Stephen is organized, focused and strategic; a great fit, mastering sales service.
Hollie Glisson, Quality and Food Safety Technician
Working closely with her dad, Rick, in the production room, Hollie is a detail oriented and diligent addition to the team, committed to getting the most wholesome product to you! Hollie is also a fourth generation family member, joining her cousins Stephen and Kate.
Kate Castro, Merchandising Manager
From sleeping in her car seat underneath her mother's (Bernadette) desk as a newborn, to working the Best in the West Nugget Rib Cook Off every year, Kate's interest in the meat industry has only grown with each year. Joining the company in August 2021, Kate has been committed to building relationships and learning the ins and outs of the business.