Sierra Meat Supports Reno Bites Week
---
Sierra Meat is back and making deliveries direct to the cookers on site at the Best of the West Rib Cook Off in Sparks, NV this week. This is the "Super Bowl" of rib competitions, and we are proud to support it's success! Best of Luck to All Cookers this week!!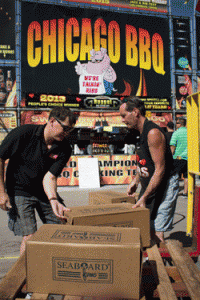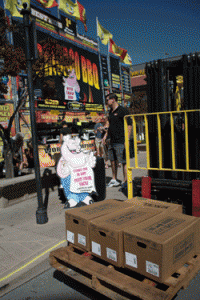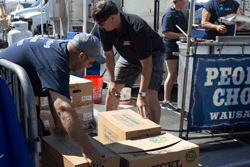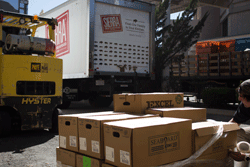 ---
Old partnerships are becoming new as the Sausage Factory and Sierra Meat & Seafood come together in a big way. Click to read the official press release here.
TWO SUCCESSFUL FAMILIES COMBINE FORCES TO OFFER EXCEPTIONAL QUALITY HANDCRAFTED SAUSAGE AND DELI MEATS.
Announcing… Flocchini Family Provisions!

---
Durham Ranch at Chef Showdown, Reno Bites!
---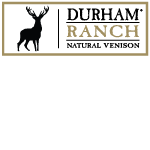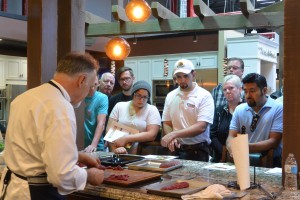 We were happy to again host our friend and renowned Chef Graham Brown this morning as he demonstrated how to deconstruct a Denver Leg. He is an amazing chef who loves to share his great passion for venison, a healthy alternative protein that can comfortably fit into any diet and menu. Among the tastings were Venison Potstickers, Venison Sliders and a special surprise dish, whose recipe we will share next week. To try venison in your kitchen, give our sales team a call. We are happy to share ideas, suggestions and recipes to help integrate this healthy, low calorie, low carb, low fat, delicious and rich protein into your food repertoire.
---