The Flocchini Legacy
Armando Flocchini SR. "Nonno" and Richard Flocchini "Papa"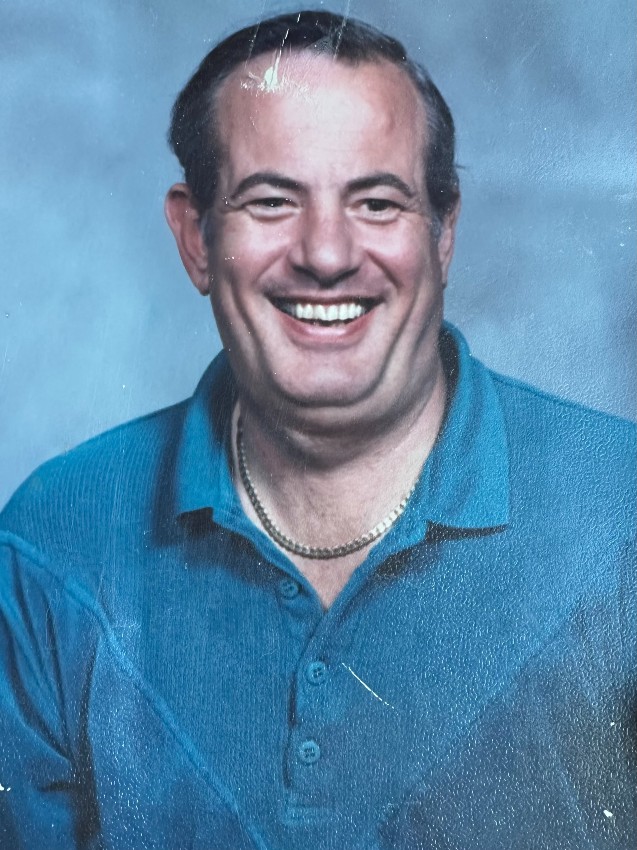 Deer Industry New Zealand (DINZ) Obituary
Rich Flocchini : US pioneer distributor and champion of NZ venison
"Rich Flocchini , a pioneer US distributor and champion of NZ farmed venison passed away on 2 December 2022. He was a trailblazer in the development of the US market which in recent times has consistently outperformed the European market in terms of volume, price and stability. His ongoing efforts made a huge difference to the viability of the NZ deer industry, by reducing the over reliance on Europe.
His company, Durham Meat Co. was one of teh earliest distributors of NZ venison. Imports began in the mid-1980's and the venison was sold alongside American buffalo raised on the Flocchini family's Wyoming ranch. Over the next 40 years, during which the company rebranded to Sierra Meat and Seafood, Rich helped grow US demand from a stranding start to the world's largest single market for our farmed venison. His involvement and commitment to NZ venison endured with Rich only recently retiring from the day to day business.
In a country fixated on beef it woudl be easy for companies like Sierra Meat to take the less complicated path and focus on sure sellers. But Rich chose to take the road less traveled, picking up and running with NZ venison and his efforts and passion helped create a stronger, better, and more sustainable market.
One of the keys to his business success was the way he treated suppliers and customers alike. He saw both as partners in the long term growth of the business, so their success was always of great concern to him. He constantly sought win-win outcomes in the day-to-day trading operations.
Rich helped grow US demand from a standing start to the world's largest single market for our farmed venison
He led the involvement of Sierra Meat in expanding the market for NZ venison. This was achieved by further processing imported cuts into market-ready items such as burger patties, portion steaks, roasts, stew, jerky then packaging and branding them, so they had broader appeal and uptake across US retail and food service sectors. At teh same time, he spearheaded programs to educate chefs on the unique qualities of farm-raised venison, committed considerable resources to establishing and maintaining specialist sales teams, as well as developing marketing and branding campaigns.
Rich and his company were particularly loyal to Cervena when is was introduced in 1994.
He also helped pioneer chilled sea freight deliveries to the US by innovatively combining chilled and frozen shipments in the same container. This was an alternative to costly airfreight and assisted in reducing freight costs to achieve viable volume sales.
DINZ Executive Chef Graham Brown noted that the Flocchini clan has always valued and nurtured family. Family members ran the business, and they regard customers and suppliers as part of their extended family.
Rich Flocchini's dedication was formally acknowledged in the winning of the prestigious Deer Industry Award in 2017. He along with two other US industry nominees Mark Mitchell and Dale Beier, were the first overseas winners of the award. At the time, DINZ US Market Promotion Consultant Nigel Morris and Rich had shown remarkable commitment to developing a niche market in a fiercely competitive commercial environment, largely focused on large traditional proteins of beef and chicken.
Rich's legacy lives on with the family business reaching far and wide.
Sierra Meat is still a major player in the US venison market and the NZ deer industry is very fortunate to have the dedicated input of them and Rich Flochinni."
–Contributed by Andrew Duncan, Duncan NZ executive chairman
Long time friend, and business partner of Rich
A Note from the Flocchini Family
Rich's daughter, Bernadette is now leading his legacy of NZ Venison on the US, along with other specialty proteins. His sons Patrick and Richard Jr. (Rick) helped lead Sierra Meat & Seafood Company to success with Rick enjoying his new retirement and Patrick mentoring the next generation.
---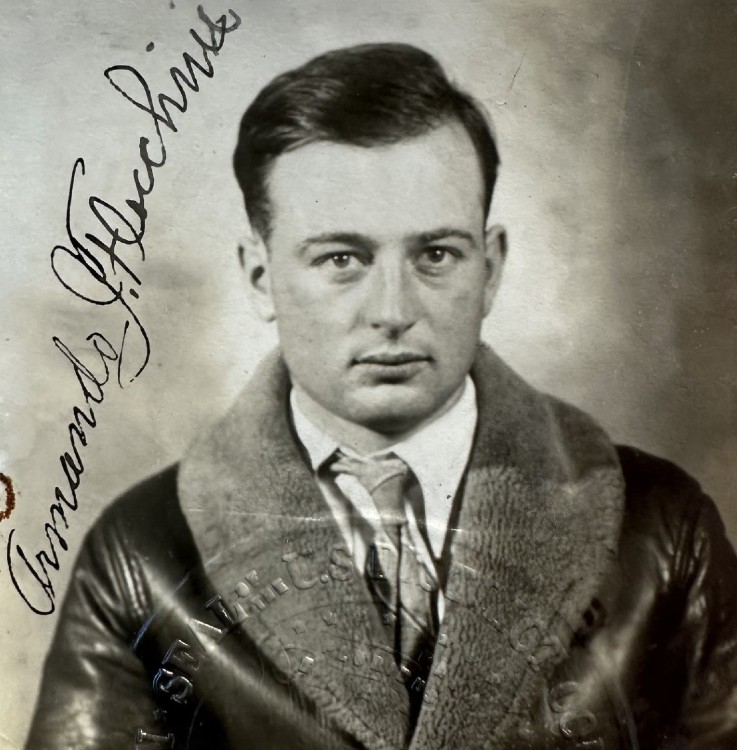 Armando Flocchini "Nonno"
Armando Flocchini Sr immigrated from Italy around the turn of the century. His parents made their way across the country to Northern California where his uncles had opened a successful dairy farm. It was there milking cows at the crack of dawn that his legendary work ethic gave rise. Soon after he made his way to the big city of San Francisco and worked as an apprentice butcher at the Durham Meat Company on Harrison Street, founded in 1890. It was there that he found a home and with a loan from his soon to be mother-in-law, bought the company.
Armando and Lena Flocchini had three kids, Armando Jr (Bud) , Richard and Virginia. At one point in time all three children followed their father into the family meat business. But it was Bud and Rich who stayed on and built the company into a multi generation operation with multiple locations and in 1965 a 55,000 acre Bison ranch in Wyoming, aptly named The Durham Ranch.
At present there are several members of the Third and Fourth generation of Flocchini' s working and carrying on the family legacy that Armando started nearly 100 years ago.