Pork
Exceptional Value, Exceptional Taste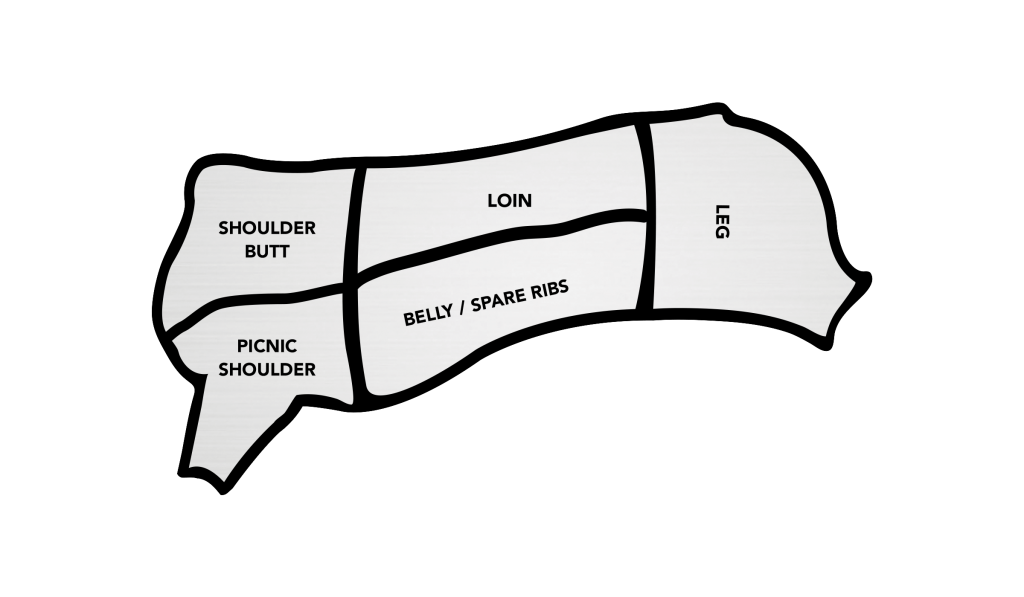 Tradition says that pork is a commodity product, but don't be fooled, we carry some of the finest pork breeds you can find. A wide variety of pork programs to choose from, you'll have no problem finding a new item in our catalog that will get customers excited. We distribute whole muscles and further process in our custom built production facility to cater towards your needs. Whether you're looking for a commodity program, CA Prop-12 Compliant product, or a high-end branded program, we can meet your needs.
*Not all products we carry are CA Prop-12 Complaint*
Our Programs
Heritage Berkshire Pork
---
Also known as "Kurobuta", Purebred Heritage Berkshire Pork will have you wanting more after just one bite. With a remarkable finish, this intensely flavorful and succulent meat is unlike any pork you've ever tried. This remarkable breed is famously known for the meticulous care that is taken from farm to fork. Hand-selected and sourced from small Midwest farms Heritage Berkshire Pork is sired by champion purebred genetics.
Corn Fed Pork
---
Our supplier is committed to providing you with high-quality, great-tasting pork products. Their integrated food system consists of 11 quality control points that make up a Food Quality Circle. This Food Quality Circle guarantees pork products are always wholesome, flavorful, and most importantly safe. Give your customers the gift of exceptional taste for an exceptional value.
CA Prop-12 Pork
---
A few years ago, we partnered with a sixth-generation family owned and operated, Iowa-proud pork producer who works with a small network of family farms to raise premium Heritage breed pork. A 175-year-old American Heritage breed, Duroc pigs are known for their rich red color and praised for their juicy, tender, and flavorful meat. All the way from birth to harvest, there is a tremendous amount of effort that goes into each of the animals that has led to an impressive resume of attributes.