Natural and Sustainable Proteins
Durham Ranch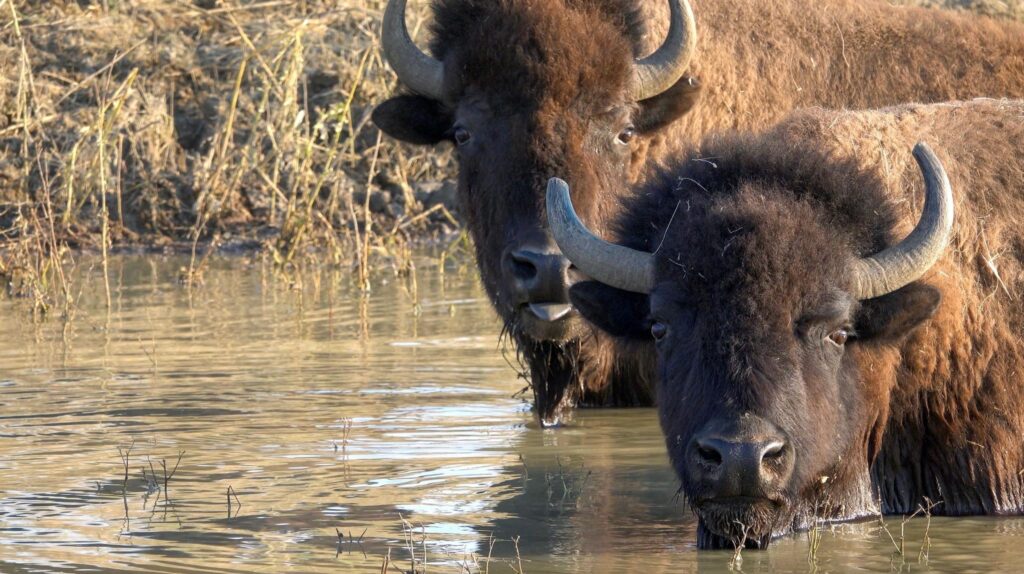 The Birth of the Brand
Our great grandfather, Armando Flocchini Sr., immigrated from Italy to Northern California when he was just a young boy with intentions of working for his family of dairy farmers. Also a skilled butcher, he started working as a calf-skinner at butcher shops in San Francisco. In the 1930's, after saving up enough money, Armando purchased the Durham Meat Company in San Francisco. Later in 1965, he purchased a 55,000 acre bison ranch near Gillette, WY and renamed it the Durham Bison Ranch. Four generations later, the ranch is still operated by the Flocchini family and remains one the largest bison operations in North America.

After purchasing the ranch, our family saw the demand for high quality, specialty protein, raised sustainably and naturally. We decided to branch out and find other families who were practicing what we preach. The Durham Ranch brand of specialty protein is the result of that search. Today the Durham Ranch brand includes, but is not limited to, bison, Duroc pork, elk, venison, wagyu and wild boar.
Our Family
Bernadette Flocchini
Vice President & Director of Specialty and Exotic Proteins
Focusing on growing the Specialty and Exotic Meat Division with her father has become a lifelong passion. With experience in every aspect of the industry, Bernadette is a driving force Read More ....
Steve Flocchini Sr
Durham Ranch Brand Manager
The trained chef of the family, Steve applies his culinary expertise as the Durham Ranch Brand Manager. His eye for excellence is key to drive the Durham Ranch Brand of Specialty Meats into the future.
Carol Jerwick
Vice President of Sales
I am a student of all things protein. I have a degree in Child Life Therapy but early on realized that I was destined to be in sales, particularly protein sales. I have a quest for knowledge, Read More ....
---
A Third Generation Family Tradition
Flocchini Family Provisions
Mission
Flocchini Family Provisions strives to meet the growing demand from retail and foodservice for small batch, handcrafted, natural and specialty sausages, hot dogs and deli meats.
Who We Are
The Flocchini family has deep roots in the foodservice industry. As a fourth generation family owned and operated meat company, their passion for great food is evidenced by the growth of their business, the reputation that proceeds them in the industry, and the relationships they value above all.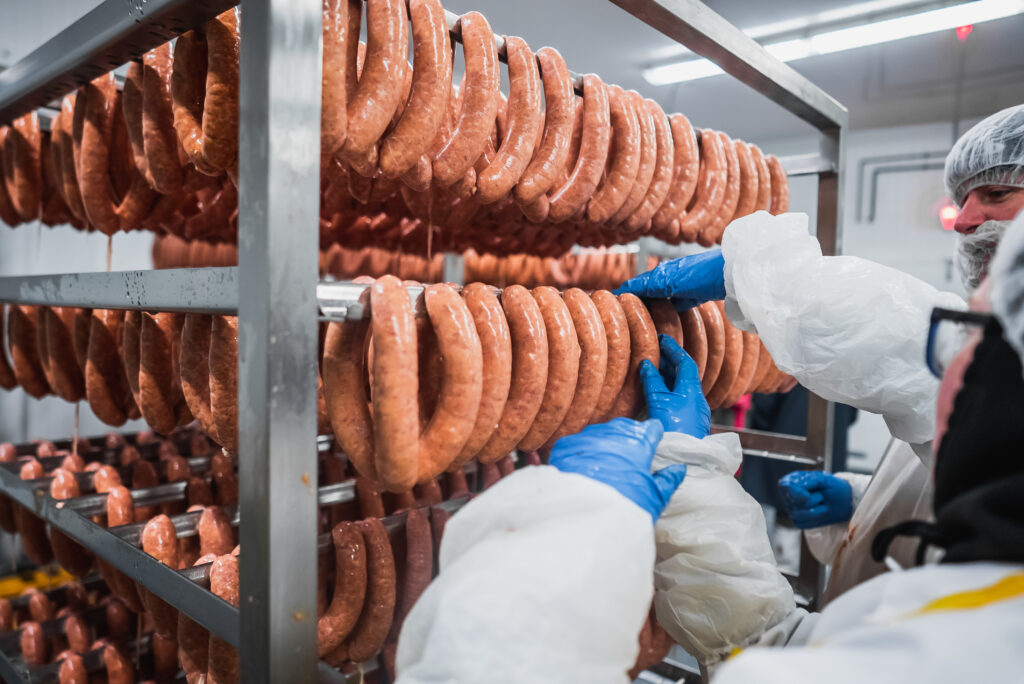 Our Family
---
Carrying On The Family Legacy
Armando & Sons

Armando Flocchini Sr immigrated from Italy around the turn of the century. His parents made their way across the country to Northern California where his uncles had opened a successful dairy farm. It was there milking cows at the crack of dawn that his legendary work ethic gave rise. Soon after he made his way to the big city of San Francisco and worked as an apprentice butcher at the Durham Meat Company on Harrison Street, founded in 1890. It was there that he found a home and with a loan from his soon to be mother-in-law, bought the company.
Armando and Lena Flocchini had three kids, Armando Jr (Bud) , Richard and Virginia. At one point in time all three children followed their father into the family meat business. But it was Bud and Rich who stayed on and built the company into a multi generation operation with multiple locations and in 1965 a 55,000 acre Bison ranch in Wyoming, aptly named The Durham Ranch.
At present there are several members of the Third and Fourth generation of Flocchini' s working and carrying on the family legacy that Armando started nearly 100 years ago.
Having a deep respect for the craft of butchery and the ranchers and farmers who we depend on, along with a deep love of food, Bud's son Chris and his wife Joanne decided to pursue a lifelong fantasy to reinvent the neighborhood butcher shop.
When Chris and Eric got together and discussed their visions about creating a old school / new school butcher shop in Reno, Armando & Sons Butcher Shop and Fine Foods was born.
Together, we hope to honor our ancestors through this venture by providing the very best of the neighborhood butcher: the finest meat and seafood, dry aged beef, craft burgers and sausages and in our pantry, the very best of all the things we love about food. We do all of this with the same passion and vigor that Armando and his sons lived their lives, in Italian we call it Con Brio!
Our Family
Chris & Joanne Flocchini
Since Stepping down as President and CEO in 2020, Chris has been working with Armand Agra Chairman Richard Harris in co-managing the company's Division Presidents, representing the Flocchini Family on the Boards of Armand Agra and sister company Walts Meats, actively participating in deal generation of Acuisition/Partnership opportunities for Armand Agra, developed Read More ....
Eric & Denille Halstead
Eric, a lifelong artisan in the art of butchery, had always wanted to open a retail store focused solely on offering a first-class experience in a space that paid homage to the craft yet was not intimidating. Eric is the walking embodiment of the neighborhood butcher, kind, friendly, knowledgeable, and always anxious to create another fiercely loyal customer, because they know he truly cares about them and will only serve them the best quality they deserve.