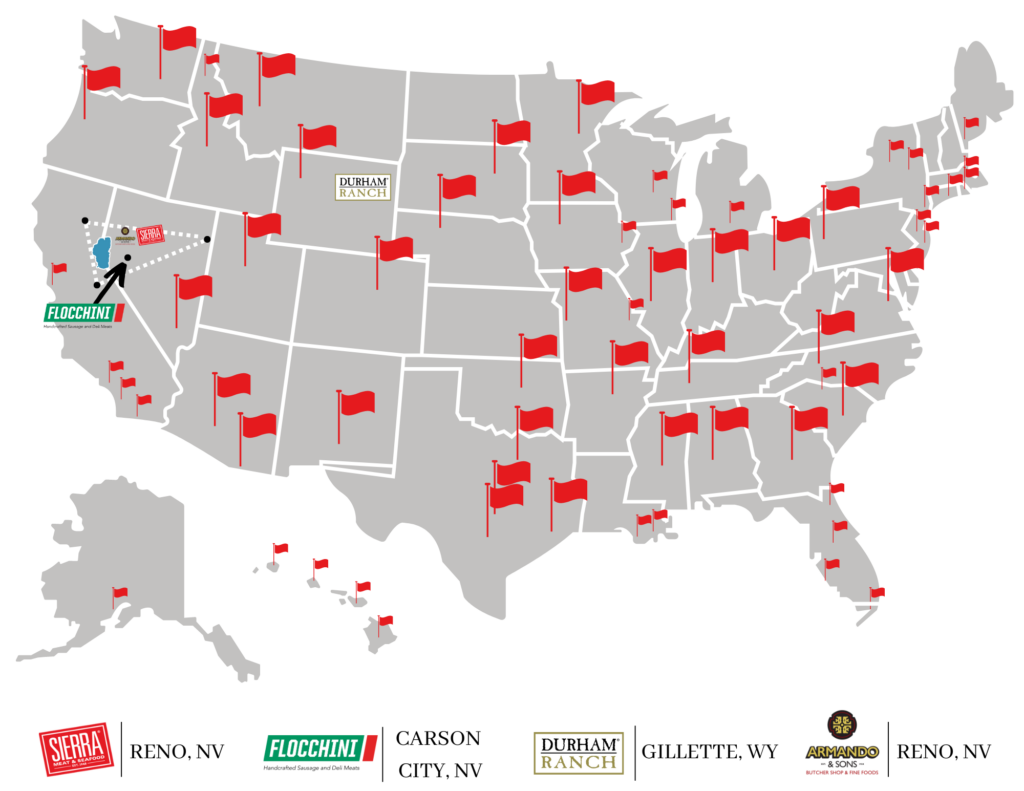 From Our Family to Your Kitchen
---
LOCAL DISTRIBUTION:
Sierra Meat and Seafood has been serving the local Reno, NV market since 1948 with local distribution service in Northern Nevada and surrounding areas.
Restaurant/Chef: Want to be added to our delivery route in the Reno/Tahoe area? Give us a call and we can place your order today.
Contact us: sales@sierrameat.com
---
DISTRIBUTION PARTNERS:
If you are not located within our local distribution area we have distribution partners in nearly all 50 states, including Hawaii and Alaska. We offer direct overnight shipping within the United States to our distribution partners. Call us and we can put you in touch with a distributor in your area.
Contact us: nationalsales@sierrameat.com
Shipping Methods:
Air cargo 200lb gross per container: Air shipments are dropped at Southwest cargo 4 times/day.
LTL over the road shipments leave on Friday, please call us for the schedule.
Federal Express next day (Federal Express orders subject to $10 box charge).