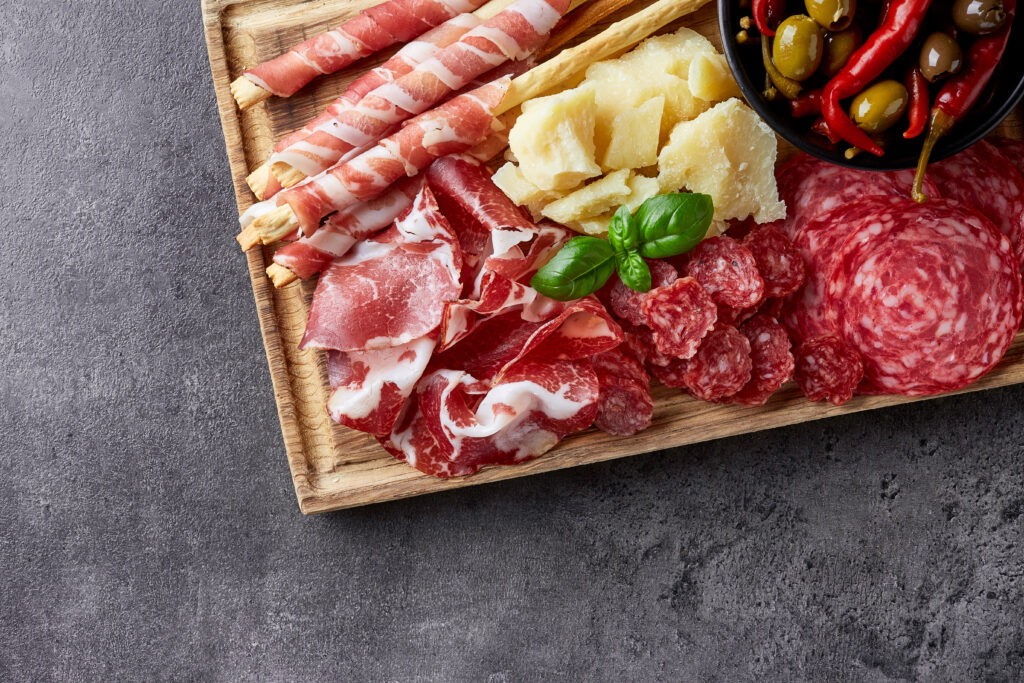 Deli Meats
Aries
For the past 30 years, Aries Prepared Beef has been the preferred supplier of the finest delis and food establishments. Aries uses only specially selected cuts of beef and Certified Angus Beef® (CAB) in all of their products. Loyal customers know and trust the fresh-toorder meats are as high-quality as they are delicious.
Beef Top Round Roasted Medium Rare
CAB Corned Beef Brisket
CAB Bottom Round Flat
Premium Black Navel Pastrami
Other products available from Sierra Meat and Seafood:
Durham Ranch
---
Durham Ranch is proud to offer a full selection of deli and provisions. Whether you are a chef looking to add a charcuterie plate to your appetizer menu or you are a fully dedicated deli, you will find what you are looking for.
Bison Salami
Duck Breast Dry Cure Prosciutto
Tasso Ham Smoked Cajun
Venison Salami
Wild Boar Smoked Bacon
Wild Boar Canadian Bacon
Wild Boar Smoked
Flocchini Family Provision
---
Beloved by restaurants, casinos and delis, we provide the public and the food service industry with choice staples that set the standard in quality.
Honey Ham
Canadian Style Bacon Stick
Cooked Hot Capocolla
Bologna and Bologna Stick
Raw Corned Beef Brisket