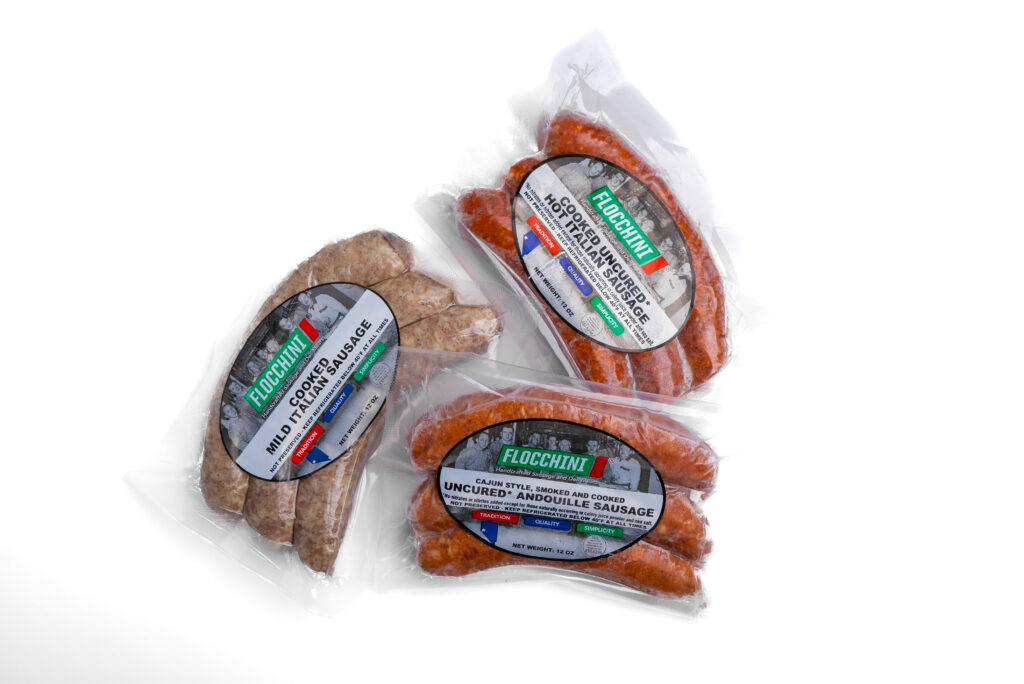 Franks
Flocchini Family Provision
All lightly smoked and fully cooked, you won't find a better quality Hot Dog. We use only the finest premium cuts of pork and beef, never any fillers, chicken or turkey, or by-products. Other hot dogs have a mushy texture. Ours always has a firm bite, full of flavor.
Skinless Franks in 6, 7 and 8 inch lengths
All Beef Brisket Dogs in 6 or 12 inch
Garlic Frank
Old Fashioned in 7 or 8 inch
Other products available from Sierra Meat and Seafood:
Durham Ranch
---
For franks you can be sure were raised sustainably and naturally, look no further than Durham Ranch. Our Bison and Wagyu franks are from small family farms and processed under direct supervision to assure quality. We put our trust in a local sausage maker to create our nitrate-free, gourmet Durham Ranch franks using an old Italian family recipe.
Bison Franks: 6″ 5/1
Wagyu Franks: 12″ 2/1
Aries
---
As part of the Aries commitment to quality and freshness, sausages and hot dogs are made from their own fresh, whole muscle trimmings
San Francisco Beef Franks: 8″ 4/1, 6″ 8/1, 6″ 5/1
Falls
---
Falls Brand hot dogs have been made with the same recipe for generations. They are so good that customers often ask, "What is the secret ingredient?"
All Meat Skinless Frank's: 6″ 4/1, 6″ 6/1