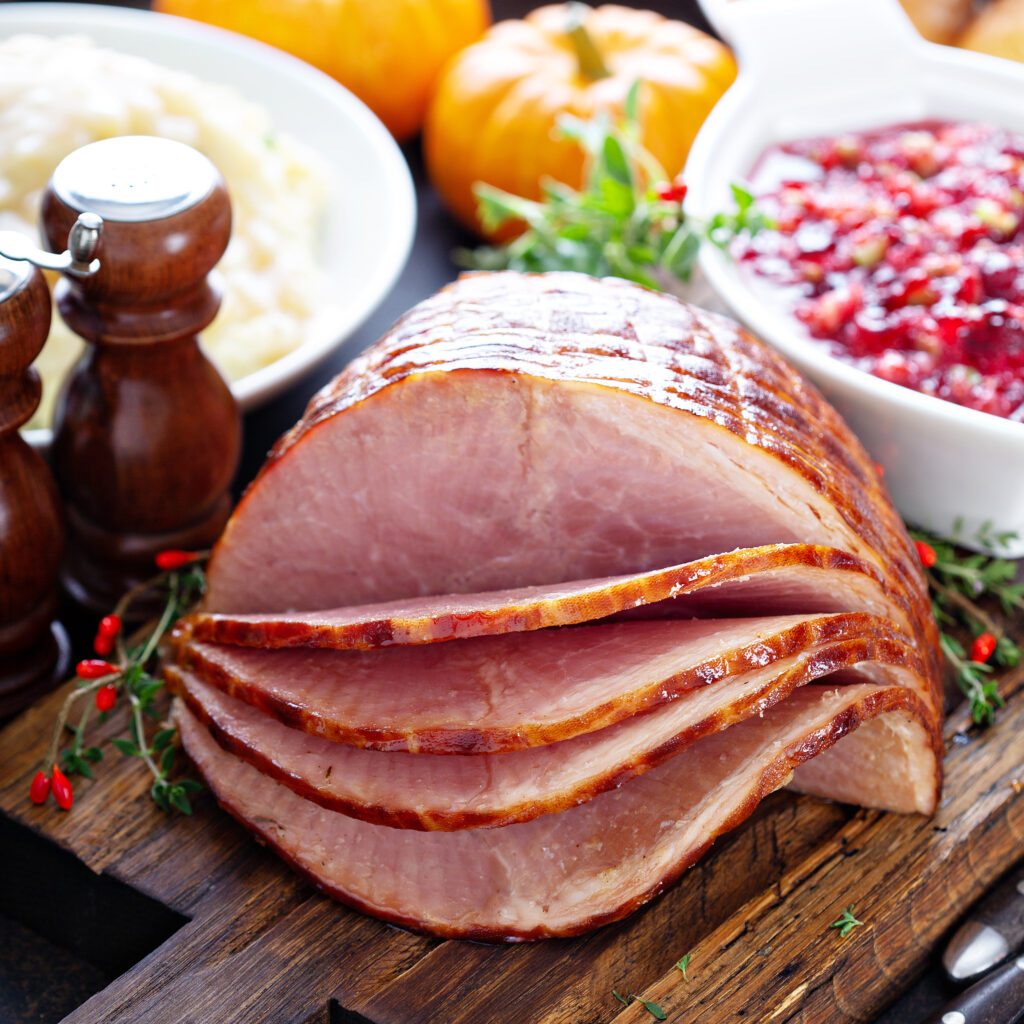 Ham
Falls
Falls Brand hardwood smoked hams and picnics offer something for everyone, from the value driven consumer to the ham connoisseur.
Tavern Ham Whole
Ham Shanks Smoked
Other products available from Sierra Meat and Seafood:
Daily's
---
Only the finest ham muscles become Daily's® Premium Hickory Smoked Hams. Each ham is smoked to perfection for a delicious, old-fashioned taste.
Hickory Smoked Boneless Ham
Flocchini Family Provision
---
Flocchini Family Provisions' boneless, fully cooked and unsliced hams are number one on the market.
Honey Ham
Capocolla Ham
Smoked Cajun Tasso Ham
Sunnyvalley
---
Specializing in quality and service, Sunnyvalley Smoked Meats are innovators of producing great smoked products for you and your customers. Sunnyvalley Hams are the best on the market.
Spiral Honey Ham
Flat Ham
Black Forest Ham