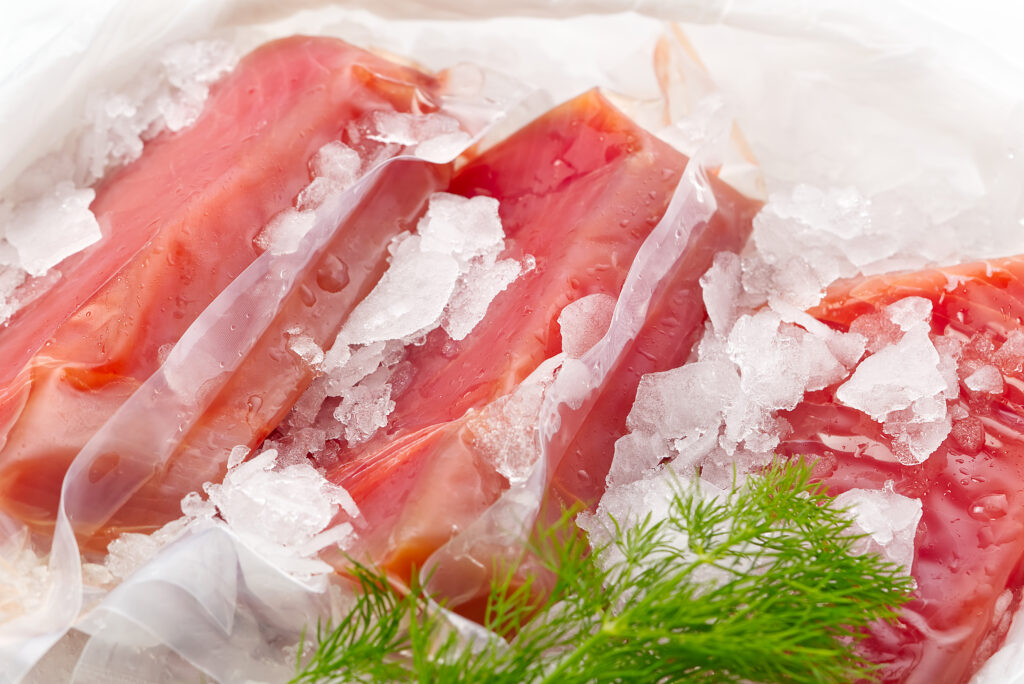 Frozen
Quality Seafood
Sierra Meat & Seafood offerf a full line of quality frozen seafood, including wild-sustainable and farm raised lobster, crab, shrimp, scallop and many other specialty items. Listed below is a sample of fish available. Inventory and available seafood changes seasonally, so please call to inquire about additional items.
Products available from Sierra Meat and Seafood:
Lobster
---
Lobster Bodies Canadian
Lobster Imitation
Lobster Meat Claw & Knuckle
Lobster Tail West Aust.
Lobster Tail Canada
Lobster Tail Warm Water
Scallops
---
Scallop IQF Processed
Scallop Bay Dry IQF
Scallop Bay IQF Processed
Scallop Pieces Broken
Scallop Dry IQF,
Scallop IQF Processed
Sea Bass Portions
Sea Food Combo Mix Bulk
Shrimp
---
Shrimp Wild USA
Shrimp Tiger P&D T/On,
Shrimp Panko Breaded
Shrimp P&D T/On Cooked
Shrimp Tempura
Shrimp Breaded
Shrimp EZ Peel IQF
Shrimp Head On
Read More ....
Crab
---
Blue Crab Meat Claw
Blue Crab Meat Backfin
Blue Ceab Meatjumbo Lump
Crab Meat Deep Sea Red Combo
Crab Imitation Flakes
King Crab Leg Select Portions
Dungeness Crabmeat
Read More ....
Other
---
Ahi Tuna Steaks
Basa/Swai Fillet
Calamari Steaks
Calamari Tubes & Tentacles
Calamari Tubes Only
Calamari Tubes Turner
Catfish Fillet
Read More ....